Most people wouldn't know where the Steamboat Village Inn is located, but if you mention the Sheraton or Sheraton Steamboat Resort Villas, they'll point to the best location at the base of the mountain .  Steamboat Village Inn is the name of the privately owned condos on the upper floors of the building, and yes they can be sold and rented.
In 2017, The Sheraton was purchased by Marriott which now manages all the floors as time shares except for the 6th and 7th floors.  These upper floors are where the private Steamboat Village Inn condos are located.  
See all the condos available at Steamboat Village Inn here.
The Steamboat Village Inn has great amenities including a pool, hot tubs, fitness center, restaurants, and underground parking.  Owners can walk to just about everything at the base on the heated Promenade.  A Rollingstone Ranch golf membership may be available with transfer fee.
There are only 22 whole ownership condos available for private ownership at Steamboat Village Inn.  Since they are located on the top 6th and 7th floors, they have great views depending on the location in the building.  Almost all of the residences are 1 or 2 bedrooms.  (There is one 3 bedroom.)
Text us at (970) 846-8284 for more information about owning at the Steamboat Village Inn.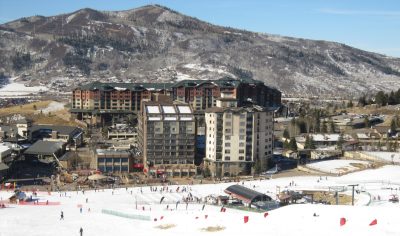 Steamboat Village Inn (The Sheraton)