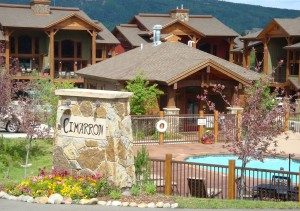 There were 22 Steamboat condo and townhome sales in February for a total dollar volume of $11,655,000.  The average sale price was $529,770 with prices ranging from a Cimarron townhome that sold for $1,575,000 to a Wagon Wheel condo in Stagecoach for $157,500.
Interestingly, even though it is the middle of ski season, only one was a ski-in, ski-out condo (an entry-level Ski Inn condo that closed for $320,000).  There were several sales at "non-resort" developments where HOA dues are lower and there aren't luxuries like a shuttle, a pool, and on-site check-in.
Developments with February sales include Pines/Pines at Ore House, Old Towndevelopments like Howelsen Place and the Residences of Old Town, and two Fish Creek area townhomes in Mountain Vista and Willett Ridge.
For the peak of ski season, there are currently 43 ski-in, ski-out condos for sale at all price points. Only 5 are under contract. The five ski-in, ski-out condos that are in escrow are all priced between $300,000-$900,000. That range is pretty typical for a 2 (or possibly 3) bedroom place at the base of the ski mountain in the Steamboat market.
This year has been an incredible ski year with snowfall totals we haven't seen in years, so many of the condos that are for sale are rented back-to-back. It's been hard to show properties to interested buyers due to the rentals. It will be interesting to see if the end of ski season brings more offers for ski-in, ski-out owners looking to sell, or if buyers will have the upper hand with negotiations this spring.
If you would like to learn more about available condos for sale, please call us at (970) 846-8284. Here is a list of all the Steamboat condo and townhome sales in February 2018:
[table id=121 /]