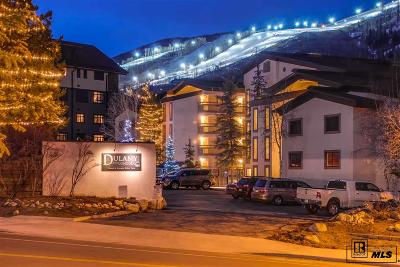 Steamboat ski in ski out condo real estate is always in demand with buyers who want the best locations to access the ski slopes. Almost $50,000,000 in real estate sold around the perimeter of the ski slopes in 2017 at developments including Bear Claw, Chateau Chamonix, Dulany, Edgemont, Elk Horn, The Steamboat Grand, Ironwood, One Steamboat Place, Ptarmigan House, Ski Inn, Snow Flower, Steamboat Village Inn (the condos in The Sheraton), Storm Meadows and Torian Plum/Torian Creekside.
The average price was about $626,000 with prices ranging from $170,000 for a 1 bedroom Storm Meadows condo to $3,500,000 for a luxury One Steamboat Place residence.
See below for the entire list of 77 Steamboat ski in, ski out properties that sold in 2017. If you are interested in purchasing a ski in/out condo or townhome, contact us at (970) 846-8284 for more information.
[table id=119 /]